This summer we were introduced to a great Indian food blog called Fun Food and Frolic. The author behind the blog is Hina Gujral, a food blogger, food photographer & stylist and freelance food consultant based in India. We asked Hina if she would be interested in testing one of our products – so far we've only collaborated with US & UK based food bloggers, so this was a new venture for us too.
She kindly agreed and picked the GitaDini Saucepan/Tea Pan to try out for herself. For her test run of the saucepan, she decided to make Lauki Ki Kheer. She says:
"Lauki Ki Kheer is one of my recent favorite Indian desserts. The magic is the combination of thickened milk and the bottle gourd, which in turn results in an utterly luscious pudding. Lauki Ki Kheer is one of those recipes you should bookmark for the festive occasions and family dinners."
She picked the Kheer recipe, as a big part of it consists of slowly simmering milk and then slowly cooking the kheer until nice and thick.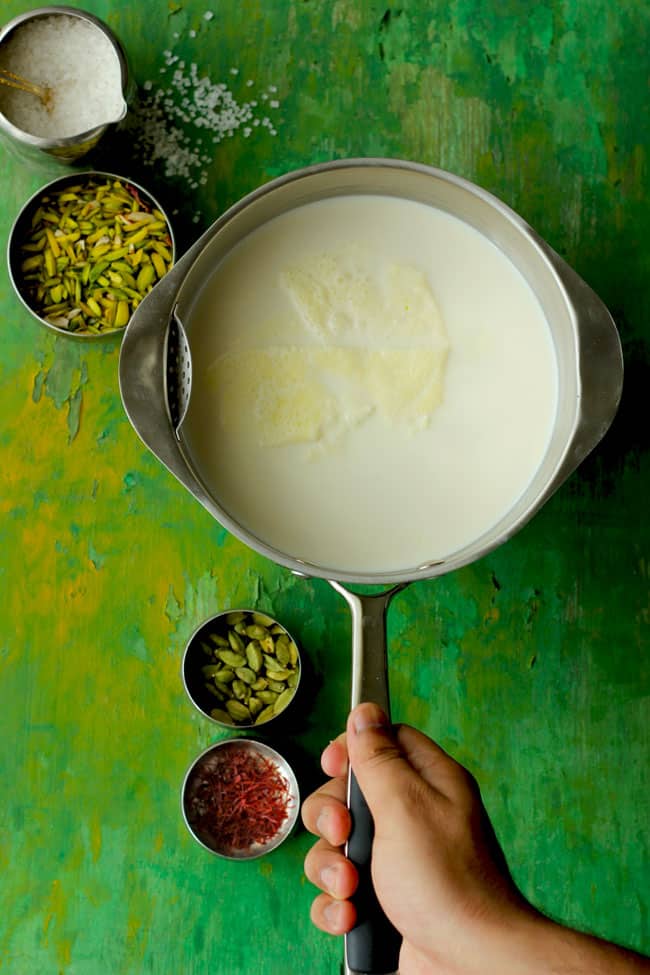 For the full recipe including a lot of georgous photographs, follow this LINK.